Even campers are sometimes bored and wish they had an activity that stimulated the brain.
Retirees who drive around South Africa and camp three months at a camping spot, or the "swallows" who move to warmer camping areas during winter, could all add to their pension by trading fore.x
The prerequisite is that they have their trading habits, strategies and technical set-up sorted out before they arrive at a camping venue..
Technical trading set-up
South Africa has vast areas where an Internet connection via mobile or wireless are virtually non-existent, and those would be bad areas to try and trade online.
In general, the trader should always be able to find a wireless hot-spot or some form of connecting to the Internet in even the smallest town, as long as he provides for the security risks associated with public wireless connections.
A basic technical set-up would include
a laptop, iPad/Tab or mobile phone;
connection cables and chargers for all devices;
dust- and waterproof storage for all devices;
cables or connections between devices;
trading software installed on your computer if necessary;
Mobile phone coverage in South Africa:
(Correct on 1 Nov 2017)
Places to find free Wi-fi in South Africa:
to get the app or to find a hotspot.
Most restaurants these days offer either free or partially free wi-fi including:
McDonald's
Wimpy
Spur
Mugg & Bean
Primi Piatti
Nandos
News Cafe
Seattle Coffee Company
Many petrol stations, shops and shopping areas (such as the V&A Waterfront in Cape Town) offer Wi-fi. Wi-fi is also available in public places such as The Central Library of Cape Town and the Johannesburg Public Library.
Wi-fi info:
Get more info about city wi-fi at Project Sizwe
Top 10 Wifi spots in Cape Town
Caution: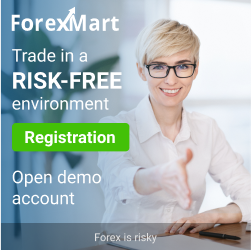 Do not be tempted to carry out banking activities while connected to free wi-fi. However, if you have an emergency or, for some reason need to transfer money to your credit card or the children, I suggest you change your password immediately or as soon as you can via another access point.
The safest way to do your banking in such circumstances would be to use your mobile service rather than a wi-fi access point.
Please follow and like us: